Old Snow Cat Departs
May 27, 2009
Nine great years of loyal service were provided by the smaller brother of the snow cat family of groomers here at Snow Trails, but it is time to bid him ado and bring in the new. This groomer will move on, just outside of Rochester, New York, and will be found grooming the many trails of the snowmobile club there. We wouldn't part with great equipment if something better wasn't in the works...a brand new Pisten Bully will join the fleet prior to our 2009-'10 season and will be used for cutting in tubing lanes, grooming chairlift ramps, and aiding in the snowmaking process. The new cat, being wider and more efficient will help across the board! Stay tuned for its arrival.

Parting ways with what has been a great snow cat, only to bring in the new and improved version!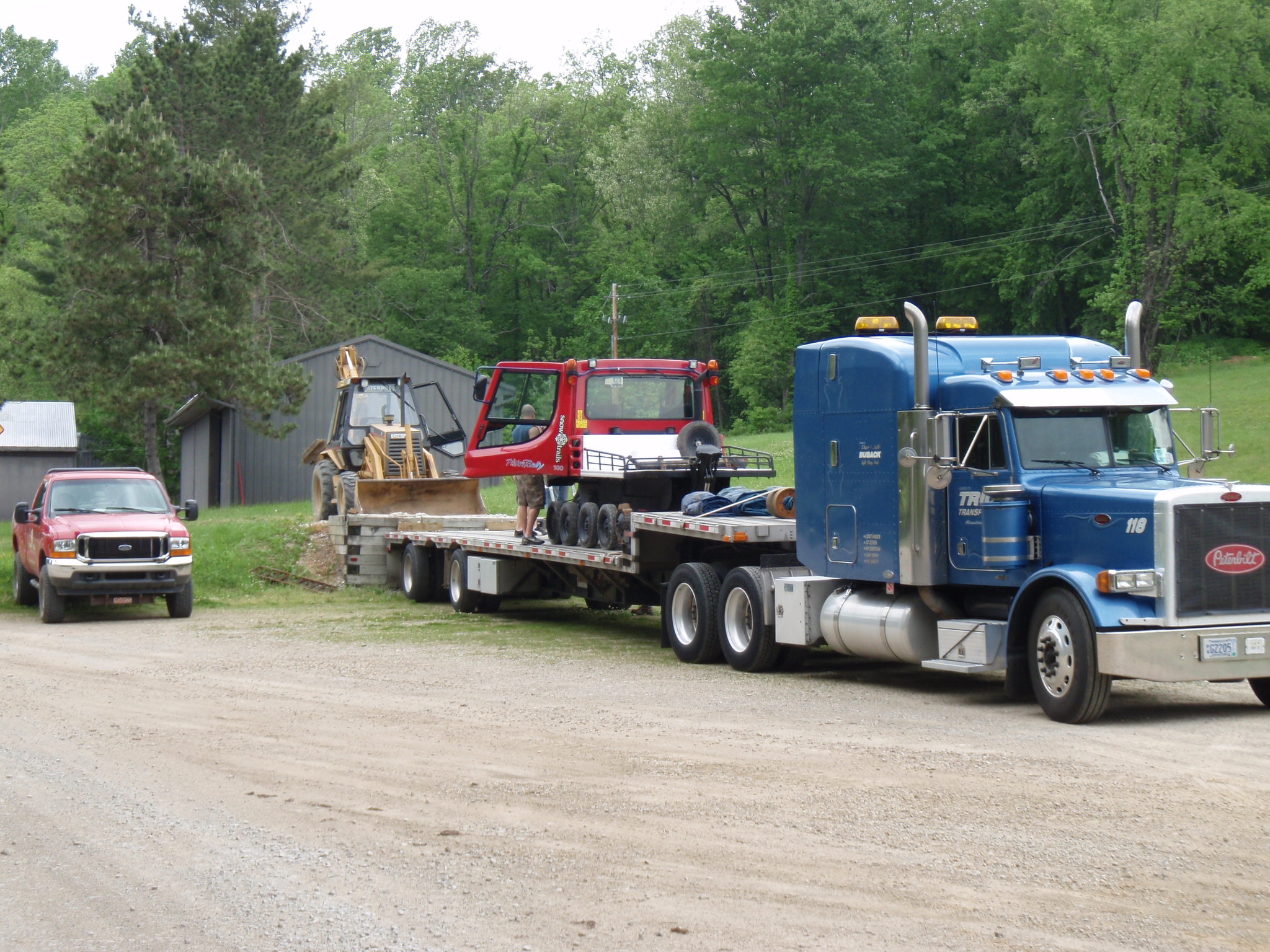 Along with the grooming attachment...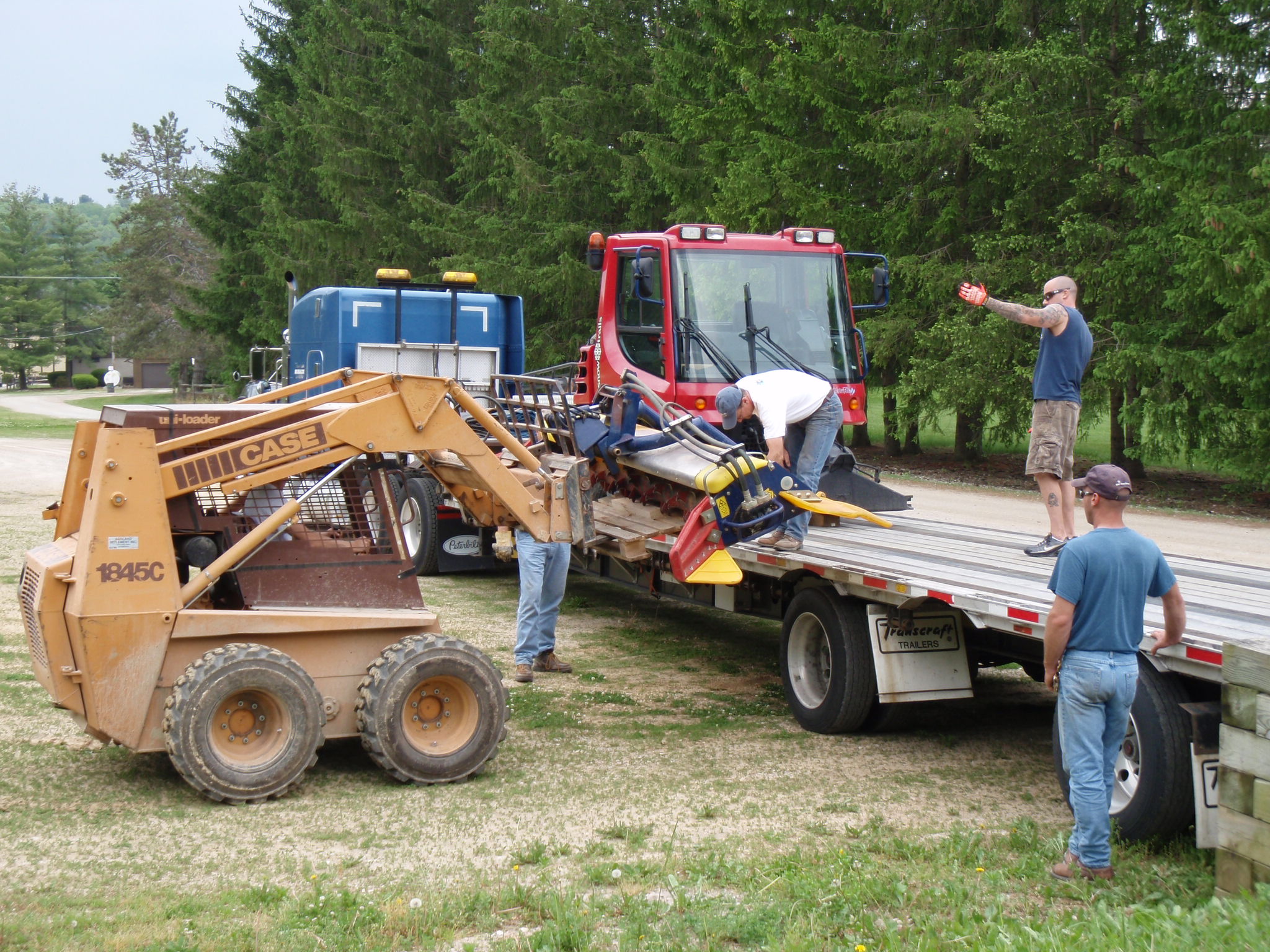 ...its tracks are ready to be loaded for the journey to NY.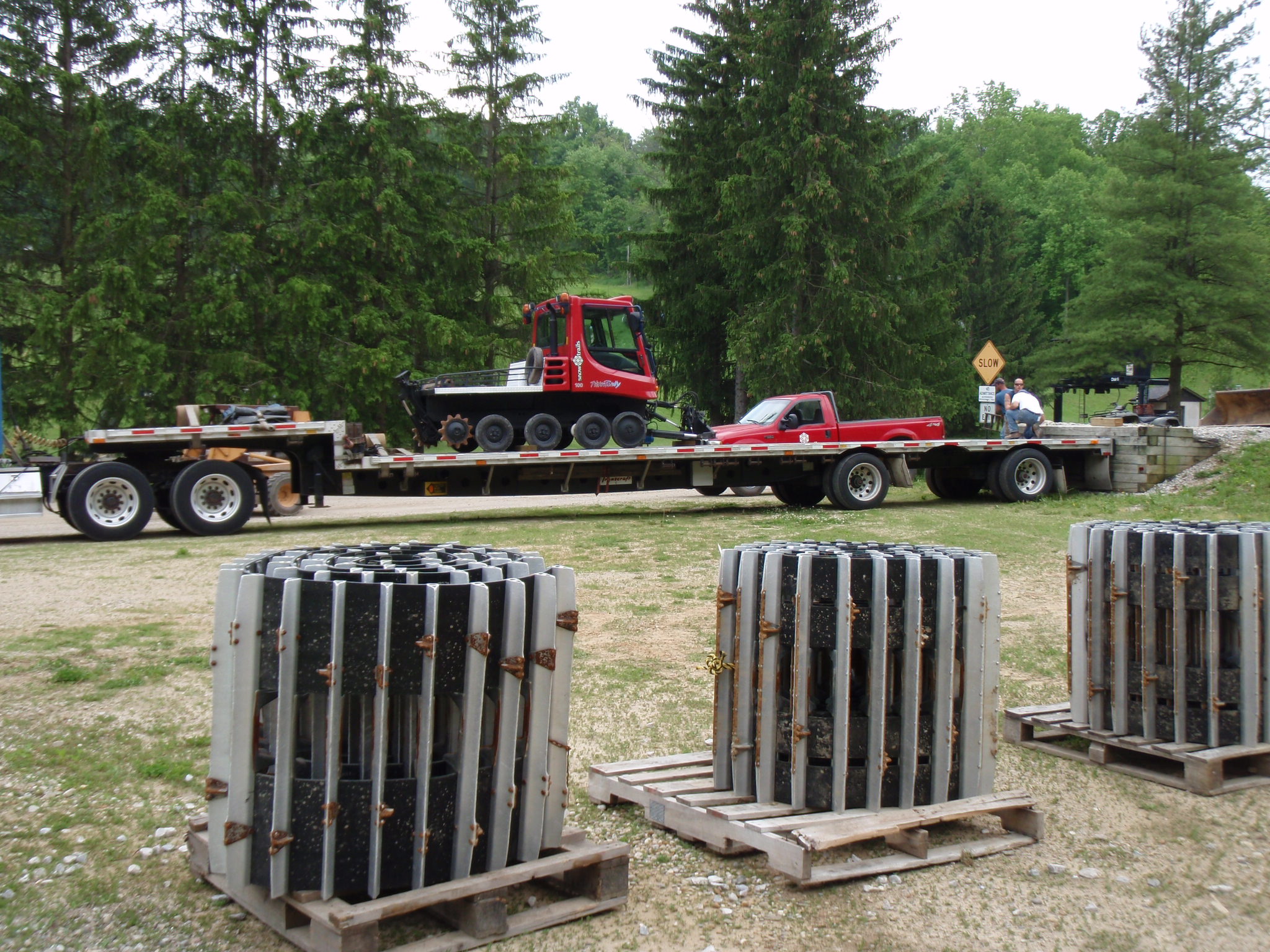 « Back to News