maXpass Bonus - Use This Season Free!!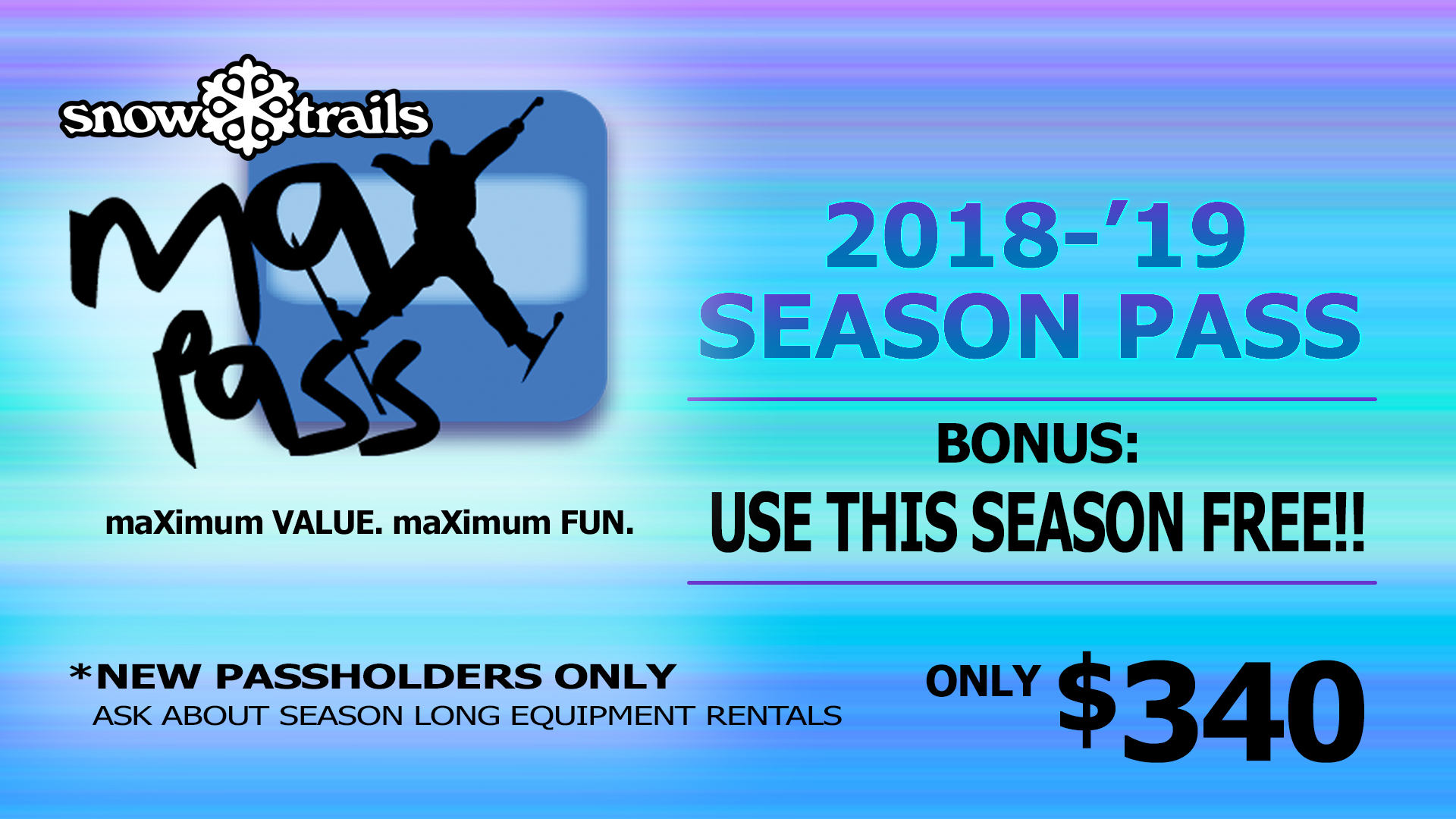 If you have never had a Snow Trails Season Pass, we have a special offer just for you. Ski and Snowboard the remainder of this 2017-'18 Season for FREE with a maXpass!!
You can use it to come skiing and snowboarding the rest of this season and ALL of the 2018-'19 Season for just $340 (Ages 12 & Under Save $20). Add-on Season Ski or Snowboard Equipment Rental for $175 (Ages 12 & Under Save $50).
A Snow Trails maXpass is for sure the pass built just for you, the new passholder, and is the least expensive pass we offer for the value.
Compare to a Standard Pass next season at a price of $425, which does not include the Bonus: Remainder of this Season FREE! We want you to keep having fun on the slopes this season and guarantee your fun next season!
Buy Now - Snow Trails maXpass
Available through March 31st, 2018
---
« Back to Beginners Area
« Back to Skiing