Reset. Ready. More Fun to Come!

If you are reading this, we can imagine you are as excited as we are of winters return! We are ready for another strong snowmaking campaign here at Snow Trails. Leading into the heart of the season, with Mid-Season Party this Saturday and plenty of great skiing, snowboarding, and snow tubing fun to come!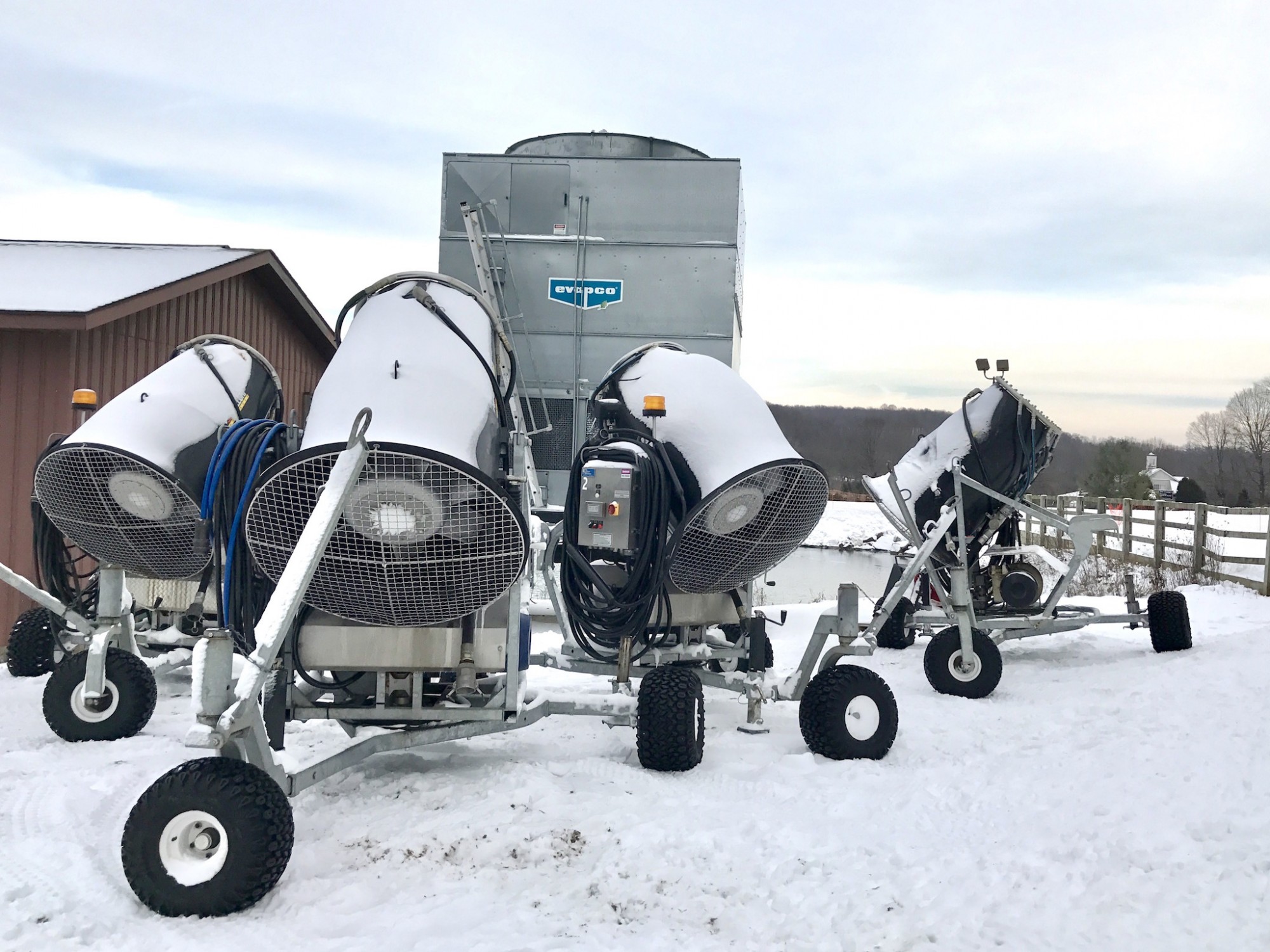 We are incredibly happy to get back to providing the best snow conditions for you to have fun on! Our massive snowmaking system complete with Cooling Tower will make all the difference, getting started making snow earlier and running the snow guns longer, for the most snow possible! Along with the latest snowmaking equipment and technology - a continual investment for us - we are able to produce more snow, the highest quality snow, and greater quantities in each campaign.
Our location is no mistake either. The Possum Run Valley is home to Snow Trails and most of the coldest temperatures in the state. We easily receive 6- 8 degree colder temps than Columbus. Sometimes more. This has been evident during the warm spell we experienced here in January. We were able to hold a base of snow to offer 100% of terrain up to this week. It is a testament to our crew out here working hard to spread, shape, and groom the slopes daily for you. We hope you enjoyed it and will love the conditions all the more, as we blanket the slopes, tubing park, and terrain parks once again! Check-out our Snow Trails Snow Report for daily updates.
---
« Back to Skiing
« Back to Tubing