54th Annual Ski Carnival
Saturday, February 21, 2015-
Sunday, February 22, 2015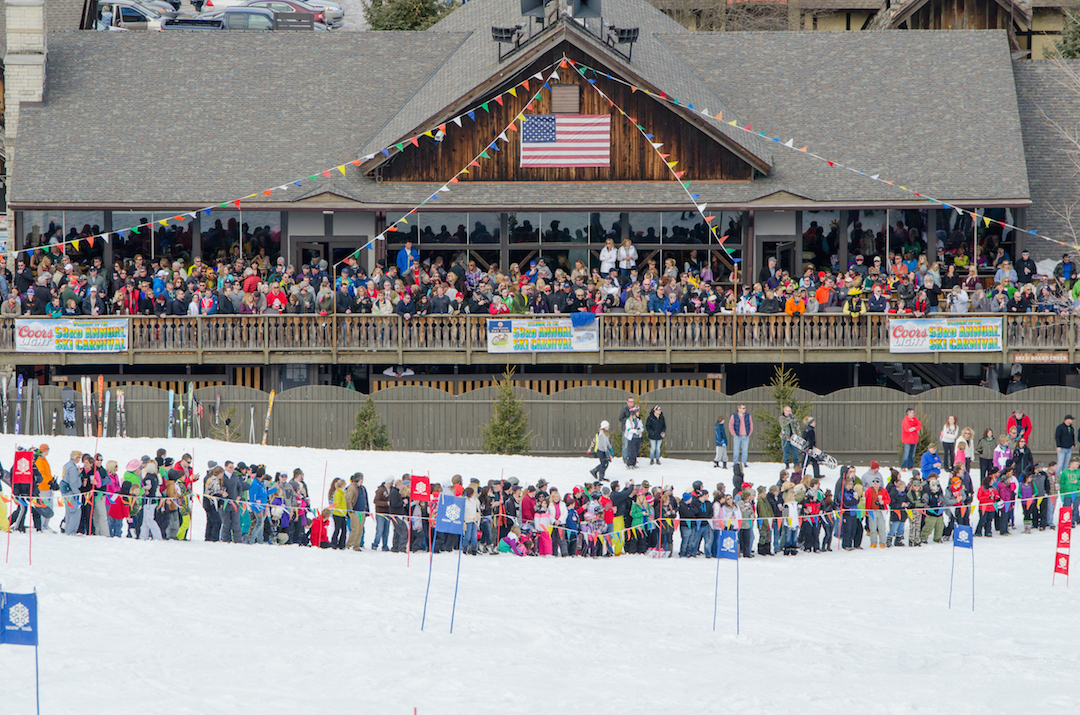 The Carnival offers everything from spectating to racing, brats and beer.
Snow Trails, Ohio's popular ski, snowboard, and snowtubing resort, will host the 54th Annual Winter Ski Carnival February 21st and 22nd. The weekend festivities have been celebrated since the very first season in 1961-'62 at Snow Trails.
Normal Hours & Rates for skiing and snowboarding, as well as Standard Hours & Rates in Vertical Descent Tubing Park all weekend. Although the events and features are designed to add excitement and fun to the weekend, all are welcome to come and enjoy the resort whether you participate in events or not. The Annual Winter Carnival at Snow Trails has become a yearly reunion for many over the years.

There is something for everyone, from the famous Bikini and Chippendale Slalom races, to the Kid's Challenge and two events to take place in the Tubing Park, the Yard Sale Pick-Up and the Cardboard Creation Race. The slopes and parks will attract many, and the Carnival even more, as Snow Trails gears up for an expected 5,000 visitors. The area will be open from 9:00am- 9:30pm for regular skiing and snowboarding as well as tubing throughout the weekend. Due to the two to four foot base of snow, some of the season's best conditions are expected.
Access for the Band: Shucking Bubba on Carnival Saturday is $10.00. Tickets can be purchased online or at Guest Services ahead of the show. Access is free for passholders and day ticket holders but admission is not guaranteed if we sell out…so buy early as numbers are limited!

>>Snow Trails 53rd Annual Ski Carnival Photo Gallery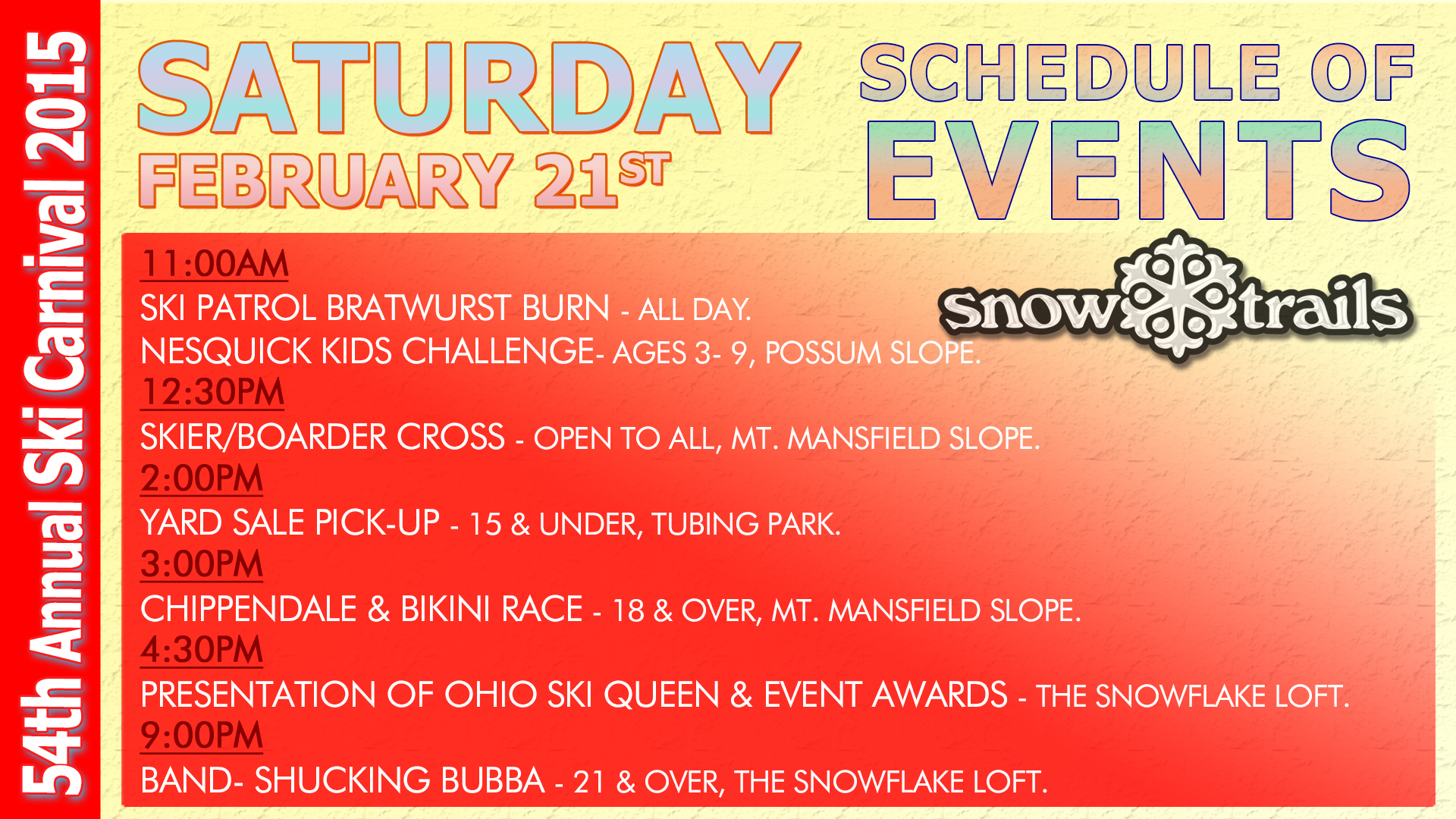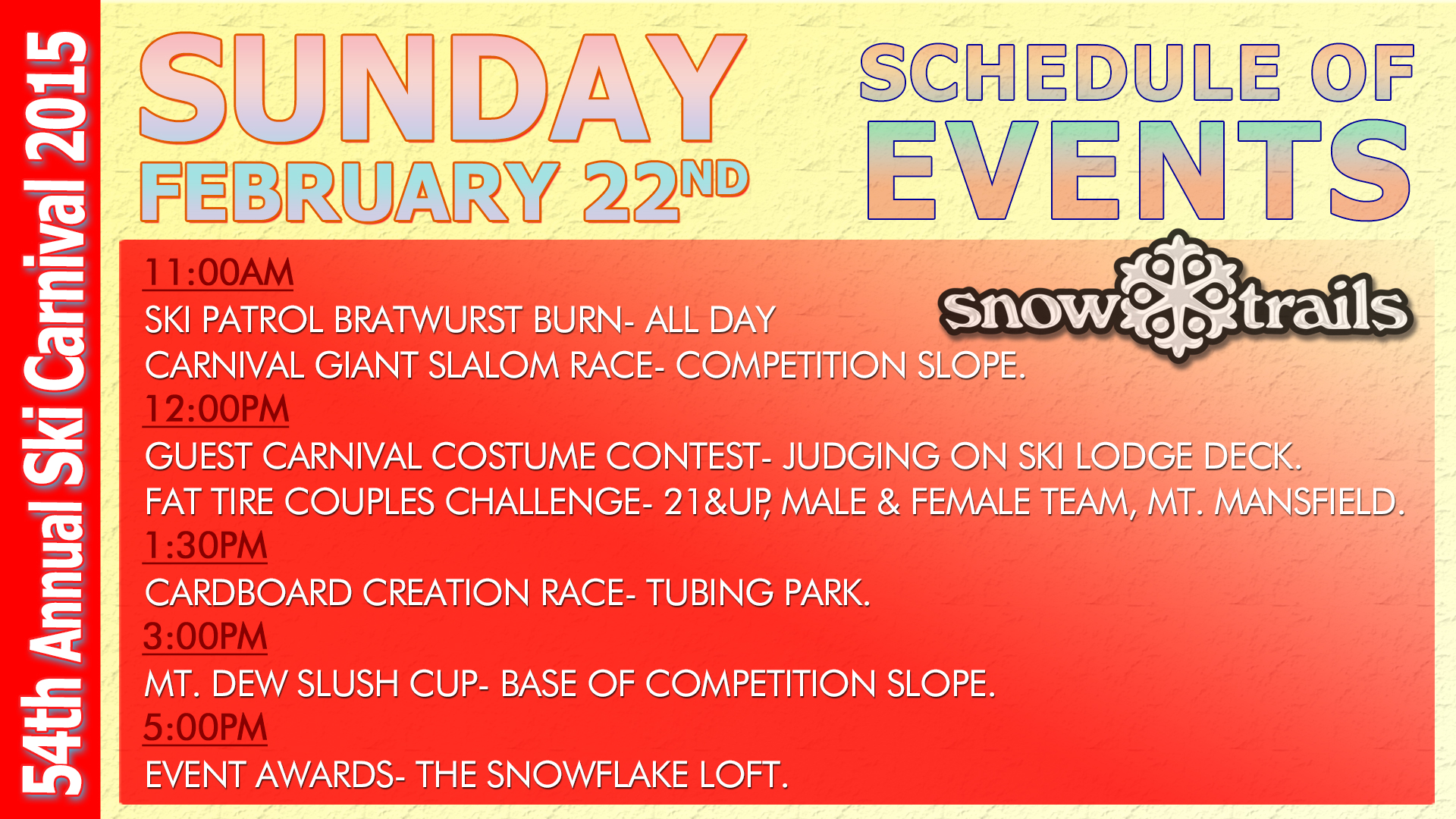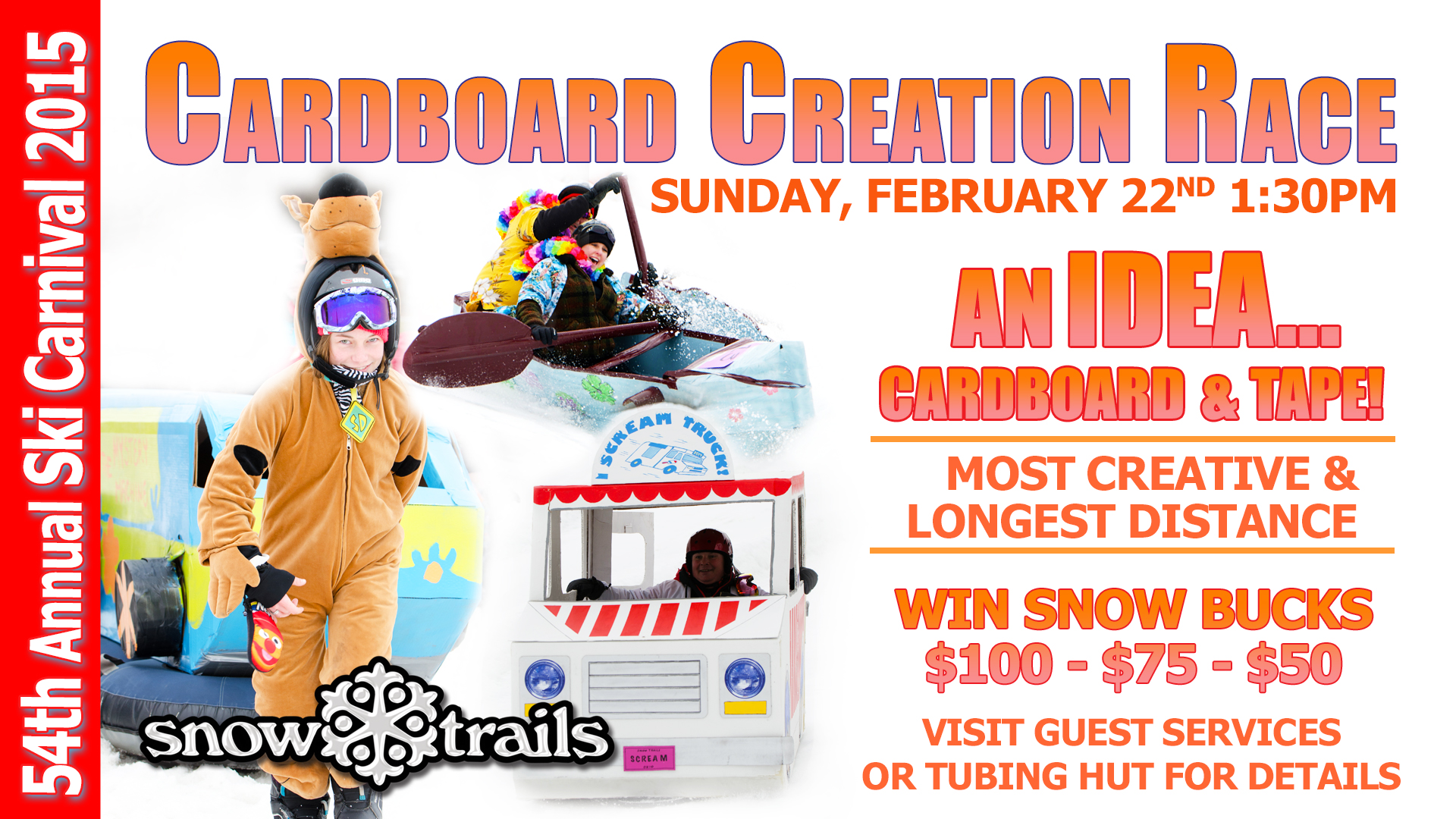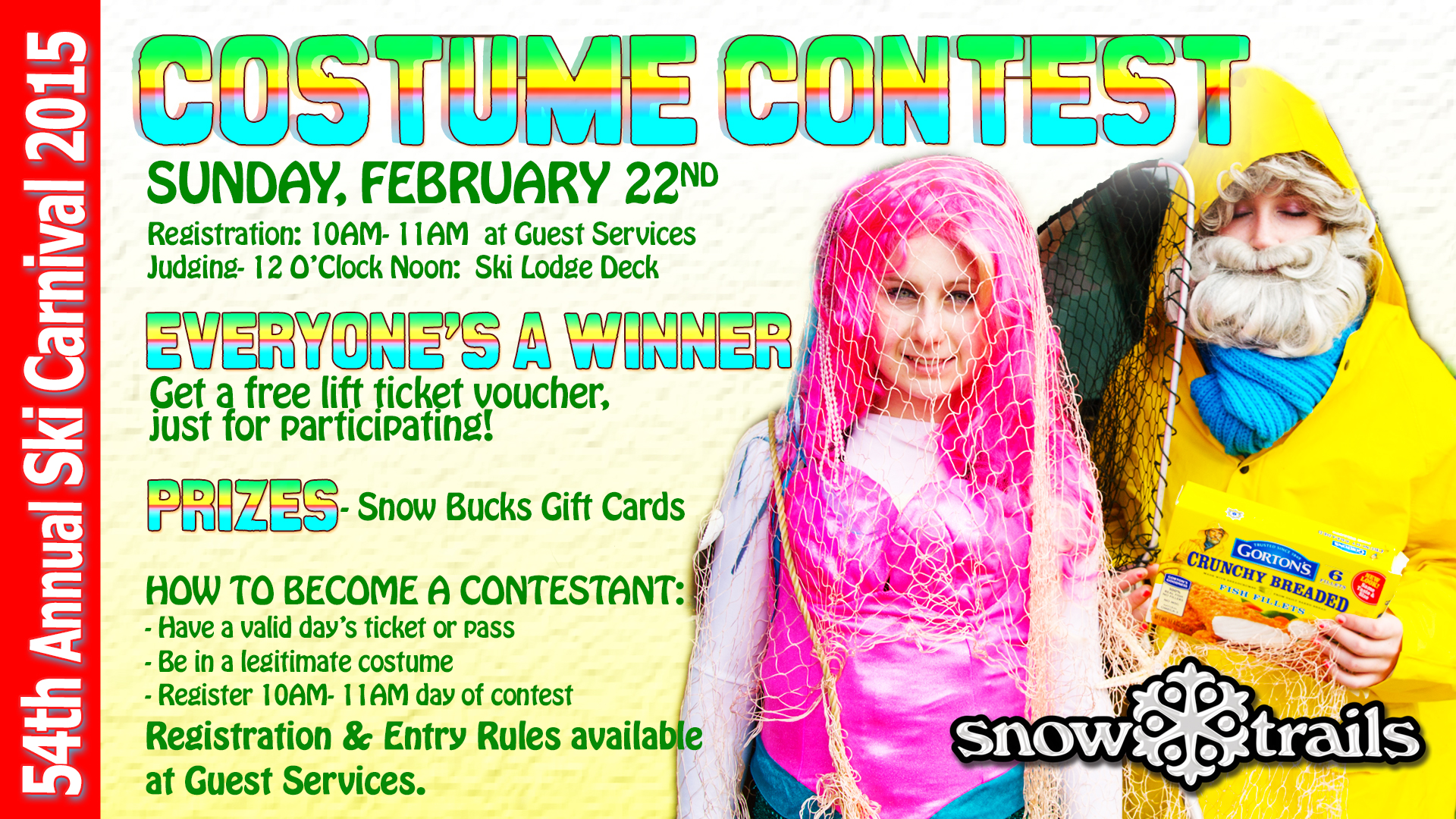 « Back to Calendar