9th Annual Will Tube For Food
Monday, January 12, 2015 5:00pm-
Thursday, January 15, 2015 6:00pm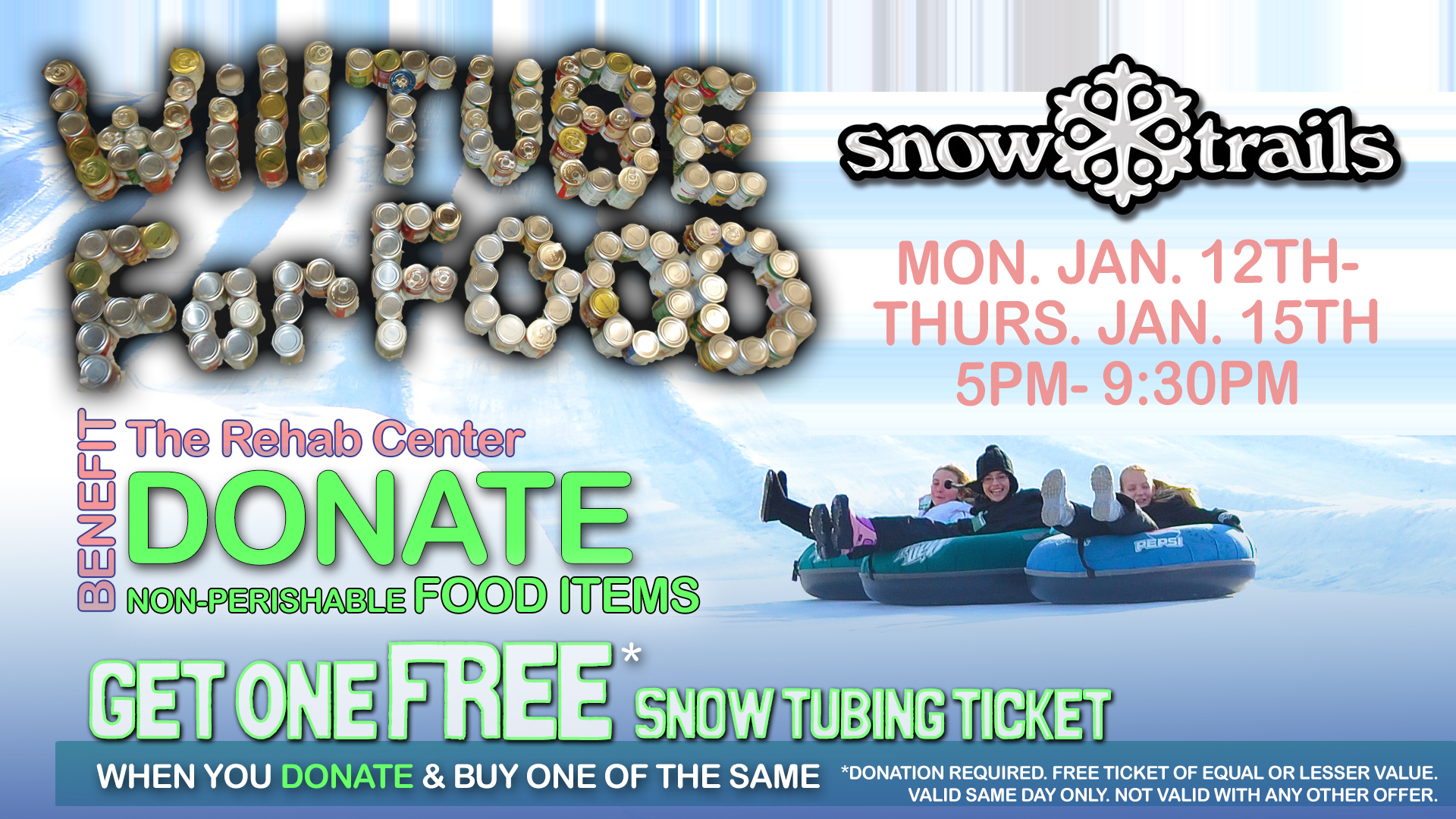 The 9th Annual "Will Tube for Food" event to benefit the Rehab Center of North Central Ohio, will be held nightly at Snow Trails Vertical Descent Tubing Park, Monday, January 12th - Thursday, January 15th.
Get One FREE Unlimited Snow Tubing Ticket
When you purchase One of the Same AND
Donate Non-Perishable Food Items.
Make a Difference. Save Big. Have FUN Tubing it!
Click: Tubing Park Hours & Rates
« Back to Calendar